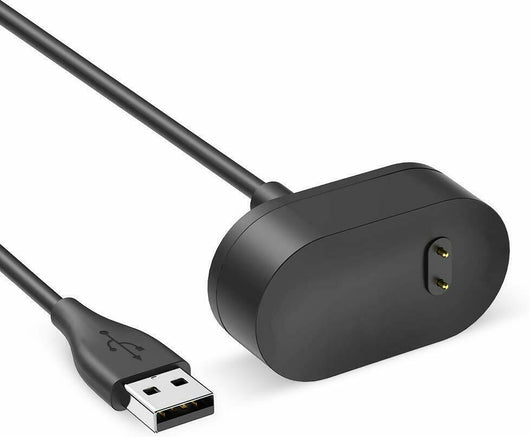 Fitbit Inspire / Inspire HR USB Charging Cable
Regular price £26.99 £17.99 Sale with Free Delivery
Sale Ends

24 Hour Delivery
Free Delivery
UK Based
Express Delivery
Replacement compatible with Fitbit inspire & inspire hr Charger Cable.
Portable & Easy for Carrying: Compact and lightweight design, convenient for travellers and business users. Perfect Replacement inspire Charger for making your life more convenient, you can change your inspire hr at home, office, car or on travel.
Safe and Fast Charging: Inspire hr Charger Cable has a Voltage Regulator and PTC Inside to protect your inspire hr from being damaged by over current when connected to power source. The Smart IC inside our charging cable guarantees fast and stable charging speed.
Premium Quality & Durable: Made from durable PC material and soft ABS plastic, long lasting and avoid scratching. This replacement inspire charger cable can stand 10000+ times insertion-and-extraction tests. Bring your Fitbit inspire hr smart watch good charging experience.
Available in 3 sizes 15cm,50cm,100cm.
---